BIG FISH AUDITION & TECH APPLICATION INFORMATION

All members of The Riverside Players are expected to follow our Community Standard Guidelines. You will be provided with a copy at auditions as well as below. For any questions regarding crew lists, rehearsals or show information you can contact us directly
PLEASE PROVIDE EMAIL ADDRESS EVEN IF THE FORM DOES NOT SPECIFICALLY ASK FOR IT.
Based on the celebrated novel by Daniel Wallace and the acclaimed film directed by Tim Burton, BIG FISH tells the story of Edward Bloom, a traveling salesman who lives life to its fullest...and then some! Edward's incredible, larger-than-life stories thrill everyone around him-most of all, his devoted wife Sandra. But their son Will, about to have a child of his own, is determined to find the truth behind his father's epic tales. Overflowing with heart and humor, BIG FISH is an extraordinary musical that reminds us why we love going to the theatre-for an experience that's richer, funnier and bigger than life itself.
Directed by Tara Steffens, Music Directed by Ken Tucker, Tech Directed by Tim Buchheit
Auditions April 6th at 6:30PM and April 8th at 12:30PM at St. Francis Borgia High School Theatre - actors need only attend one audition date. Seeking a wide age-ranged cast of 20+ actors with a heavily featured ensemble. Actors 14 and up (incoming freshman accepted).
Performances are July 6, 7 and 8 at 730pm at SFB.

Auditions will consist of a song which we will teach out at the beginning of auditions and cold readings which will be provided. No experience necessary, we will provide you with everything at time of auditions. If you cannot make either audition but are interested please email Tara Steffens at tara@pinckneybend.com

Tech Applications can be turned in at auditions or sent ahead of time by emailing timbuc_to@hotmail.com
Rehearsals start mid-May and will typically be Tuesday, Wednesday and Thursday evenings. There may occasionally be a Sunday afternoon rehearsal for choreography, actors will be called when needed. Full schedules will be provided at auditions. Please be prepared to fill out a conflict calendar.
The following forms (waiver/hold harmless and photo release form) must be filled out and filed before your first rehearsal for both Cast & Crew. They will be provided to you at auditions. If you are under 18, you will need parental consent.
The health and safety of our cast, crew,guests and associates are important to us. The safety protocols for each show on our event calendar may vary based on CDC guidance at the time as well as any requirements put in place by our government jurisdictions or the shows' producers.
If instituted, protocols for each engagement will be updated here and on the individual event pages as they are determined. Please check back before your event.
CAST & CREW INFORMATION FOR BIG FISH....coming soon!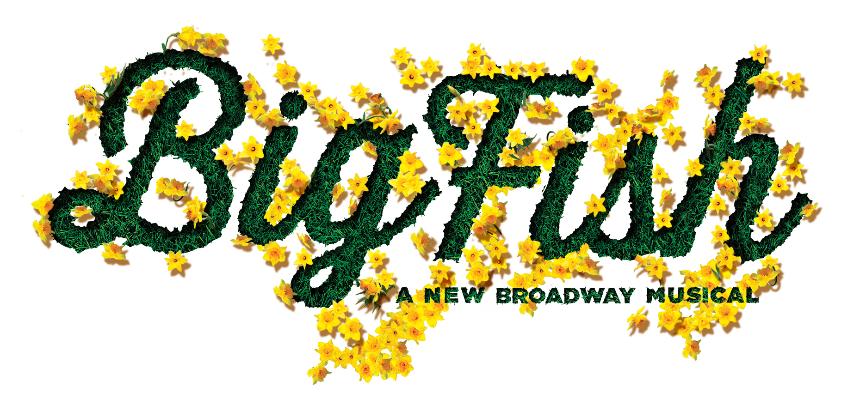 REHEARSAL SCHEDULE- coming soon!
Auditions, Performances and Rehearsals will be held at St. Francis Borgia Theatre in Washington MO
We want to thank the Administration, Faculty and Staff of SFBRHS for the helping promote Community Arts by allowing us access to such great facilities. Without community support, we would not be able to continue to do what we do.
You will be notified of location or time changes per your specific rehearsals by the director.
If you are interested in helping build sets or become involved, please contact us directly.